Are you shopping for health insurance? There's a lot to consider when deciding what type of plan can best meet your needs, including what type of coverage you will have access to: a group plan, or individual health insurance either from the ACA's public Marketplace or directly from a private insurance carrier.
Do you need coverage for just yourself or also for members of your family? Do you want a major medical insurance plan, that provides the essential health benefits outlined by the Affordable Care Act (ACA)?
Or are you interested in limited-benefit temporary coverage for unexpected illnesses or injuries such as short term health insurance, while you look for a more permanent insurance solution?
Would hospital insurance, a supplemental plan which pays fixed benefit amounts for hospital-related expenses, be a good choice for you?
Be an informed health insurance consumer. Keep reading this article for the facts about the many health insurance choices available to you.
Individual vs. Group vs. Publicly Administered Health Insurance
Let's take a closer look at the three most common ways of enrolling in health insurance coverage in the U.S.
Individual Health Insurance
If you plan to purchase your insurance coverage from the federal Health Insurance Marketplace, through a private marketplace, or from an insurance company or agent, that insurance is considered "individual" health insurance – regardless if the plan covers you, you and additional members of your family, or just your children.
Approximately 13.7 million Americans enrolled in individual health plans as of the first quarter of 2019. That's an increase of more than 3 million individual plan enrollments since prior to the ACA going into effect.[0]
Do You Qualify for an Affordable Care Act Subsidy?
Use the ACA Subsidy Calculator to find out if you can get financial help if you enroll in ACA-qualifying major medical insurance. Learn more about subsidies.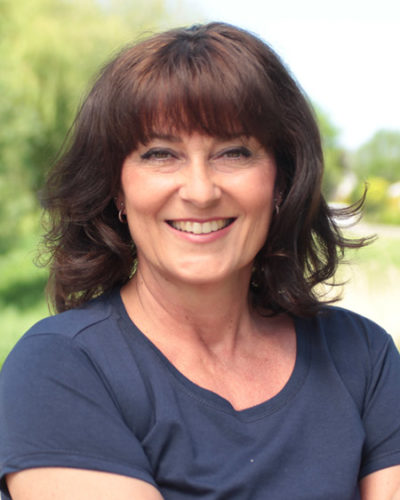 Group Health Insurance
In contrast, a "group" health insurance plan covers many different people that belong to a particular group – such as employees of a company. If you have the opportunity to participate in a group health insurance plan, this may be a good coverage choice for a few reasons:
Your premiums may be lower. Insurance companies typically offer group plans at a reduced cost because the insurance company's risk is spread among the many people who participate in the plan.[1] In addition, employers often share the premium cost with you.
You may have to pay the full price for a plan purchased on the federal Health Insurance Marketplace.[2] In most circumstances, if you can enroll in employer-sponsored coverage but choose to enroll in a Marketplace plan, you won't qualify for federal premium tax credits and subsidies unless your employer-sponsored coverage:

Does not meet the ACA guidelines for minimum essential coverage OR
Is not considered "affordable" – which means that your premium for the lowest cost, self-coverage only option available to you is greater than 9.86% of your income.[3]
In 2017, 49% of Americans enrolled in health insurance plans offered through their employer.[4]
Publicly Administered Health Insurance
So what if you don't have the option to participate in employer-sponsored insurance, and you think you can't afford to pay for any type of insurance? Depending on your household income, you may be eligible to enroll in Medicaid. More than 20% of Americans received their health insurance through Medicaid in 2017.[5]
Historically, the Medicaid program provided free or low-cost health insurance only to low-income families and children, pregnant women, people with disabilities and elderly individuals. But following the passage of the ACA, the majority of states expanded their Medicaid programs to cover people with income levels below 138% of the federal poverty level.[6]
To find out if you may be eligible for Medicaid, contact your state's Medicaid agency or learn more at healthcare.gov.
If your income is too high to qualify for Medicaid, you still may be able to cover your children through the Children's Health Insurance Program (CHIP). Each state has its own CHIP eligibility requirements (and the program may have a different name in your state). Contact your state to learn more about CHIP, or visit Medicaid.gov for details about your state's plan.
Do All Individual Health Insurance Plans Provide the Same Benefits?
If you've decided that your best option is to purchase individual health insurance, it's important to recognize that there are many different types of health insurance plans available. Depending on your needs, certain plans may work better for you.
ACA-Compliant Major Medical Insurance
If you are a frequent healthcare user, or have children you need to cover, a major medical insurance plan might be a good choice for you. All major medical insurance plans that are compliant with the ACA provide coverage for the 10 essential health benefits as outlined by ACA guidelines. These plans are guaranteed-issue, so you cannot be denied coverage for any pre-existing medical conditions.
However, not all major medical plans are the same. In fact, the specific features of each plan can vary significantly – from tier coverage levels with different deductible, coinsurance and copay amounts – to plans with different types of managed care plan networks. Be sure to compare your plan choices carefully before making a purchase.
Where to Buy Major Medical Plans
You can enroll in major medical coverage through either the federal Health Insurance Marketplace, or from the private insurance marketplace. Let's look more closely at each purchase option.
Plans purchased on the federal Health Insurance Marketplace
Plans purchased through the private insurance marketplace
| | |
| --- | --- |
| Advantages | Disadvantages |
| You may be able to find qualified health plans in the private market that you can enroll in outside of the open enrollment period and without needing to qualify for a special enrollment period. However, most plans sold outside of open enrollment are not major medical qualifying plans.[11] | You cannot access subsidies if you purchase away from the federal marketplace.[12] |
| You have access to a greater variety of plan designs and provider networks.[13] | |
Non-ACA, Limited-Benefit Health Insurance Plans
If you need coverage to help with the costs of emergencies for a limited period of time – say, 30 to 364 days — you might want to explore non-ACA plans such as short term health insurance.
Short Term Health Insurance
Also known as short term medical, this type of insurance may be more affordable because it provides less coverage, more specifically it does not provide coverage for the ACA's essential health benefits.[14]
Short term health insurance is not guaranteed-issue, which means if you have pre-existing conditions you can be denied coverage.
You typically may begin coverage as soon as your application is accepted and you're not restricted to the open enrollment period to apply for a short term policy. If short term insurance is available in your state, you can maintain a policy from 30 to 364 days, depending on your state guidelines.
Find out how much a short term policy could cost you.
Get a Short Term Medical Insurance Quote
Hospital Insurance
Referred to as an "indemnity" plan, this type of insurance is designed to pay a fixed amount when you incur hospital-related charges such as room and board, inpatient prescriptions and doctor visits, inpatient and outpatient surgery, and ambulance services.
If combined with critical illness insurance, you can have access to additional cash benefits that you can use in any way you choose, whether to pay medical bills, towards your major medical out-of-pocket costs, or for non-medical related costs like housing, transportation or childcare.
Hospital insurance is not available in every state, and in some states, you are required to have a major medical plan before you can enroll in a hospital plan.
But similar to short term health insurance, hospital insurance provides fewer policy benefits and you may have lower monthly premiums, depending on the benefits you select.
Compare Hospital Insurance Coverage and Costs.
Get a Hospital Insurance Quote
Summary + Next Steps
Nearly 80% of Americans get health coverage through individual health insurance, an employer-sponsored plan or Medicaid.[15] If you plan to purchase individual coverage, you may choose to enroll in ACA-compliant major medical insurance either through the federal Health Insurance Marketplace, or from the private health insurance marketplace.
There also are non-ACA compliant insurance plans such as short term health insurance and hospital indemnity insurance, which may meet your coverage needs.
Not quite sure how to get started? Speak to an insurance agent for help sorting through your options. Call (888) 855-6837 to speak with someone today.