In 2017, more than 27.4 million non-elderly Americans had no health insurance.[0] If you are uninsured, you may be uncertain about where you can go for medical services. The good news is that there are several options for seeing a doctor even when you don't have health insurance.
This also may be a good time to explore different health insurance options. One choice is to purchase an Affordable Care Act (ACA) Exchange plan. There are also non-ACA qualifying coverage solutions, such as short term medical insurance, or supplemental options including hospital indemnity insurance and telemedicine, which may help you more easily afford healthcare services.
In Immediate Need of Care?
If you're sick or injured, you have several options for seeking medical care. It's smart to carefully choose your treatment option based on the extent of your illness or injury, and the financial impact to your budget.
Emergency Room Care
For a catastrophic injury or life-threatening illness, head to the nearest emergency room (ER). Even if you don't have health insurance, a public hospital's ER cannot refuse to treat you. However, if you visit the ER of a private hospital and your condition is not considered an "emergency medical condition" as defined by the Emergency Medical Treatment and Active Labor Act (EMTALA)[1] or life-threatening, you may be turned away for service if you don't have health insurance or the means to cover the cost of your treatment.
If you are treated at the hospital or require surgery and don't have insurance, the bill you receive may seem financially overwhelming. But there are ways you can pay that hospital bill without insurance, and without breaking your budget. You can work with the hospital's billing department to:
Have your bill reduced or even totally forgiven
Set up a repayment plan at no interest[2]
A limited-benefit non-ACA health insurance plan like short term medical may also be able to help provide some benefits for ER care. Since these plans cover few, if any, of the essential health benefits, are not guaranteed-issue, and are based on the level of benefits you select, premiums can be lower than unsubsidized comprehensive major medical coverage.
Compare short term medical policies available in your area.
Get a Short Term Medical Insurance Quote
Community Healthcare Resources
For minor illnesses and injuries, you can see a doctor at no cost by visiting a free clinic. Through the Health Resources & Services Administration (HRSA) Health Center Program, nearly 12,000 health center delivery locations operate throughout the United States, District of Columbia and several U.S. territories.[3]
Participating health centers offer a wide range of free or low-cost healthcare services to patients, including primary care, pharmacy, mental health, substance use disorder and oral health services.[4]
Beyond treatment services, the health centers in the HRSA network also focus on health education and transportation to support chronic condition management and health issue prevention.
All HRSA health center services are provided regardless of your ability to pay, with any fees structured on a sliding scale basis. As of 2017, the HRSA-funded health center network served more than 27.2 million Americans.[5]
Retail Walk-In Clinics
With nearly 3,000 retail healthcare clinics now operating in the U.S.,[6] walk-in retail clinics offer location and service conveniences, and relatively short waiting times. If you're uninsured and need healthcare, retail clinics can save you a lot of money. Costs for treatment services average 30 – 40% lower than a visit to the doctor's office,[7] and up to 80% off the price of an emergency room trip.
Urgent Care Centers
When you need non-emergency medical care – particularly outside of regular business hours or on the weekends – consider an urgent care center visit even without insurance. Services at urgent care facilities can be significantly lower than ER treatment pricing.[8] Urgent care centers can treat a wide range of health conditions such as animal bites, allergic reactions, infections, fractures, flu-like illnesses, and much more. Wait times can be shorter in an urgent care clinic than in an ER, too.
Telemedicine may be an affordable and convenient option for accessing non-acute healthcare services that you may otherwise have to visit the urgent care or retail walk-in clinic for. For a monthly subscription and per-session fee you can access doctors from anywhere you have phone or internet access anytime. Telemedicine is not insurance.
Want to Proactively Schedule a Medical Visit?
Preventive steps, such as scheduling routine exams and vaccinations, are important to maintain good health. That's because regular health checks and tests can help you find problems early or before they even start, increasing your chances for living a healthier, longer life.
There are ways you can reduce your costs to pay for important medical services, which is especially important when you don't have health insurance coverage. In addition to using community health centers and retail healthcare clinics, both of which offer routine screenings and services, here are some creative ways to pay for medical care.
Free Health Screenings
There's a growing movement among providers spanning the retail, pharmacy, healthcare and not-for-profit industries to encourage individuals to focus on preventive healthcare. All across the U.S., people are taking advantage of free health screenings which test for chronic conditions such as high cholesterol, diabetes, high blood pressure and vision issues, as well as receive free counseling on weight management and smoking cessation. Some of the screenings even include free flu shots and low-cost vaccinations.
Why are screening tests important? Because they can find diseases or potential medical conditions before you even have symptoms. Early diagnosis can make it easier and less costly to treat illnesses or conditions.
Health screenings vary by provider, but are typically provided at no cost. So even if you're uninsured, you may be able to access these valuable medical services designed to alert you to any underlying health concerns and stay healthy.
Check with your city or county government office, your local hospital, or nearby pharmacy, and ask if they know about any upcoming screenings. Another option is to check for free screenings through Costco, CVS, Sam's Club or Walmart.
Direct Primary Care (DPC) Providers
One way to see a doctor without health insurance is through the DPC practice model. This alternative healthcare provider/patient arrangement enables patients to pay a low monthly (or quarterly or annual) membership fee to a healthcare practitioner for a defined set of primary care services and office visits.
According to a 2017 Direct Primary Care Trends Report,[9] DPC as a movement is growing rapidly across the country. Many participating patients and providers believe this model results in better health outcomes, lower costs and an enhanced patient/provider relationship.
It's important to recognize potential risks associated with DPC practices. First, many DPC practices work on a cash basis. They either do not accept insurance, or if they do, may require their patients to file their own claims. This model aligns with historically traditional care practices when patients paid their doctors for services, instead of negotiating with, or obtaining treatment approval from, health insurance companies.
Second, while most primary care services are typically covered by the membership fee, patients should check with their provider to learn about services that may not be covered by their membership fee, such as lab work, treatment for chronic conditions, hospitalizations, etc.
Finally, if you contribute to a health savings account (HSA) to help fund your medical expenses, you are unable to use your HSA funds to pay for your DPC membership fee payments.[10]
Remember, an ACA-qualifying major medical plan includes the 10 essential health benefits and provides coverage for services like health screenings and vaccinations. It's the most comprehensive health insurance available.
See if you qualify for a special enrollment period and if you might qualify for a subsidy if you enroll in ACA coverage through the federal exchange or your state marketplace.
Ask for Cash Discounts and Sample Medications
Some people prefer to select a medical provider that they visit for all of their primary care needs, rather than visiting a clinic at which you may be assigned a different provider each time you seek care.
In those situations, you may still be able to more affordably pay for care by working with your provider's billing department, asking for a cash discount. Many offices are very willing to work with patients to ensure they receive the care they need at a cost they can afford.
In addition, if your provider suggests a prescription drug, ask if you can receive a sample of the medication. Drug manufacturing representatives often deliver samples when meeting with providers, and you may receive the medication you need for free.
Consider Health Insurance Solutions
According to the U.S. Census Bureau, just over 91% of Americans receive health insurance coverage from employer-sponsored health plans, Medicaid, Medicare, the military or by directly purchasing it themselves.[11] Even if you don't have coverage from one of these sources, there may still be other ways for you to obtain coverage.
ACA Marketplace Exchange Plans
Approximately 8.5 million individuals enrolled in an Affordable Care Act (ACA) marketplace exchange plan for 2019.[12] If you missed the open enrollment deadline, you may still be able to obtain this coverage if you experience a qualifying life event, such as marriage or divorce, birth or adoption, moving or a job change.
You typically have 60 days from when your qualifying life event occurs to enroll in coverage.
Learn more about qualifying for a special enrollment period.
Medicaid
Depending on your income, you may be eligible to enroll in Medicaid. Traditionally this free or low-cost health coverage was provided only for low-income families and children, pregnant women, people with disabilities and the elderly.
However, under the terms of the ACA, some states have expanded their Medicaid programs to cover all people with income levels below 138% of the federal poverty level.[13]
You can apply for Medicaid any time during the year. Learn more about Medicaid eligibility through your state's Medicaid agency, or through the healthcare.gov website.
Short Term Health Insurance
Short term health insurance (also known as short term medical) offers an affordable coverage option. Federal guidelines allow these policies to provide coverage for 30 to 364 days depending on your state.
It's important to recognize that short term health insurance does not meet the requirements of the ACA and pre-existing conditions typically are not covered. Instead, this type of insurance is designed to help you pay for unexpected medical expenses, such as doctor office visits, hospital room and board, surgery and emergency room treatment.
Another key feature of short term medical insurance is its flexibility. You may choose how long to keep your policy, as well as selecting a coverage start date, usually within 24 hours of being approved for coverage. Short term health insurance has less coverage because it does not provide all of the essential health benefits required by ACA-compliant plans. This usually means that premiums for short term medical insurance are significantly lower than premiums for an ACA marketplace exchange plan. However, premiums for short term health insurance will vary depending on the benefits you select.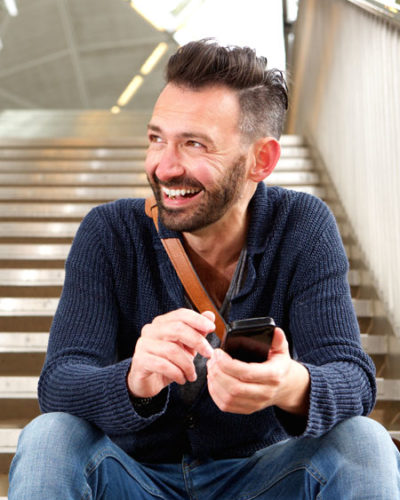 Insurance With Lower Monthly Premiums
Short term health insurance can provide temporary and limited benefits for a lower premium if you qualify. STM is not a replacement for comprehensive major medical coverage.
Supplemental Insurance Products
The health insurance market offers a number of standalone products that may help you pay for your medical care costs. A health insurance agent can work with you to ensure coverage availability in your state.
Critical illness insurance – provides a lump sum cash payment if you're diagnosed with a specific illness covered by the insurance policy
Dental insurance – pays a portion of costs for preventive, basic and major dental care services
Hospital indemnity insurance – also known as limited benefit insurance, this type of supplemental coverage pays a set amount for certain covered illnesses and injuries. Please note that hospital indemnity insurance may not be purchased if you do not already have health insurance in certain states.
Although it is not health insurance, telemedicine also can help provide you access to health care services at a reduced cost. Under this type of plan, you pay a monthly subscription fee and a per-consultation fee. In return, you receive the convenience of engaging in a virtual doctor's visit from home (or anywhere). Doctors can diagnose minor health issues and issue prescriptions if necessary.
Combination Coverage Customized For You
Missing coverage for some healthcare services or have high out-of-pocket costs on your major medical plan? Increase coverage or benefits with additional health insurance products and add-ons.
Speak to a licensed agent today to learn more.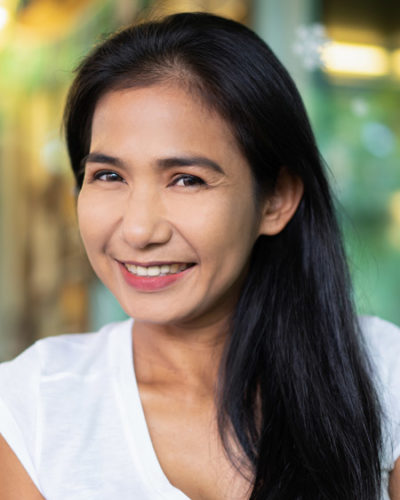 Summary + Next Steps
Even if you're uninsured, you may have options for obtaining more affordable healthcare, including:
If you're interested in an alternative product like short-term medical, you can get an instant (free) quote to see if it's available in your state and view plan options, including premium and deductible amounts.
Or work with a health insurance agent for support as you consider your choices. Call (888) 855-6837 to speak with a licensed agent during business hours.