Even when both you and your spouse are in agreement, divorce can be difficult and overwhelming.
One of life's most stressful events,[0] divorce requires you to make important and rational decisions about practicalities such as financial security, parenting, housing and more, all while coping with an emotionally challenging process.
A Short Divorce Checklist
A 2018 study focused on women's finances through the divorce journey reported that 46% of women experienced financial "surprises" during a divorce.[1]
There's a lot to consider when going through a divorce or legal separation. Creating and following a divorce settlement checklist, such as the sample list below, can help you be better prepared, protected, and focused throughout the process.
| | | |
| --- | --- | --- |
| | Advisors | Have your own representatives, such as an accountant, attorney/mediator, financial advisor. |
| | Credit Report | Request a copy before your divorce begins, and after it ends. |
| | Documents | Copy all financial statements, bills, insurance policies, property appraisals, income tax returns, will, estate planning document, monthly budget, etc. |
| | Health Insurance | Prepare to buy your own coverage after divorce; you can't stay on your spouse's employer-sponsored health plan once your marriage ends. |
| | Parenting | List your preferences for parenting arrangements, education, religious preferences, support, vacations, visits to extended family, etc. |
Additional Divorce Resources
Input "divorce checklist" into a search engine and you will get a variety of detailed divorce checklists for just about any situation, from documents you need to gather, professionals you need to engage, and timelines to follow, to all the consideration when children are involved.
Please note this blog post is not intended to provide legal advice. Please consult a divorce attorney for professional help, or a licensed health insurance agent for insurance advice relating to health insurance for your specific situation.
One of the practical considerations we'll focus on in detail here is how you'll get health insurance after your divorce.
We'll discuss your health insurance options after divorce, how to make sure your kids are covered, and when you need to have this all figured out to avoid a gap in your coverage.
When to Get Your Own Health Coverage
Whether you are experiencing a divorce or legal separation, you'll want to consider your health insurance needs before you need medical care and before you're legally divorced.
If you currently receive coverage from your spouse's employer-sponsored plan, you may no longer be able to remain a dependent on that policy once your divorce is final, according to Federal law.[2]
Legal separations are a bit murkier since you're still officially considered married. In that case it will depend on your state laws or even your spouse's employer or employer's insurance plan as to whether you can remain on your spouse's policy and when you will be removed.[3]
Again, especially when it comes to legal separation you may want to consult a divorce attorney in your state to understand your options and advocate for you.
Stay-at-Home Parents: Take Extra Precautions During Divorce
Staying organized and advocating for yourself is important, particularly for stay-at-home parents.
A 2016 analysis of U.S. Census Bureau data showed that nearly 20% of U.S. parents were not working outside the home.[4] When a divorce occurs, parents who stayed at home to raise children – oftentimes women – can sometimes experience a drastic change in their financial security.
Research conducted by Stephen Jenkins, a professor at the London School of Economics, found that women who stop working in order to raise children are likely to see a decrease in earnings when their marriages end and they re-enter the workforce.[5]
Even if you think that you'll receive spousal support following a divorce, the reality isn't so simple. As attorney Michael Biederstadt explained, sometimes safeguards – implemented in some states to help protect financial support for a stay-at-home-parent after a divorce – fail.[6]
If you're considering divorce, or have already started the process, have a plan which outlines your goals for financial security, parenting responsibilities, living arrangements and other essentials for establishing your new life. And recruit your own personal advisors to ensure your interests are represented, rather than relying on advisors you and your spouse used during your marriage.
What About Coverage for Your Kids?
Your children may remain on your spouse's health insurance policy as dependents if that's the arrangement you've made, but you should consider making this decision part of the official record during your mediation or divorce proceedings to avoid any surprises later when you need to seek healthcare for a child.
If you opt to remove your kids from a spouse's insurance, you'll need to make other arrangements.
For example, they can:
If you miss the special enrollment period and find that after your divorce your kids are without health coverage, a child-only short term health insurance policy may provide limited benefits for qualifying illnesses or injuries until you are able to obtain comprehensive coverage for them at the next open enrollment period.
Learn more about health insurance options for kids.
Your Options for Buying Health Insurance after a Divorce
Your employment status, personal finances and the length of time that you'll need health insurance after your divorce are important factors in your purchase decision. Let's take a closer look at each coverage option so you can determine the best fit for your situation.
Employer-Sponsored Coverage
Most Americans who have health insurance coverage receive it through their employer.[7] Employers usually share the cost of health insurance with you, which can help reduce your premium amount.
If you are employed and eligible for health insurance and your divorce results in a loss of health coverage, you may enroll in your company's group plan as soon as you need coverage.
That's because under the terms of the ACA, divorce (and legal separation – depending on your state and insurance company rules) is considered a qualifying life event if it results in a loss of health insurance coverage. So you may qualify to sign up for coverage in a special enrollment period, rather than waiting for annual open enrollment.[8]
It's important to note that with a special enrollment period you typically have 60 days from the date of the qualifying life event (such as the divorce finalization date) to sign up for health insurance.[9]
If you are re-entering the workforce during or after your divorce, consider enrolling in your company's health insurance as soon as you become eligible. And if you're worried about a gap in health coverage due to a new employee waiting period, consider a temporary health insurance policy to cover costs associated with unexpected illnesses or injuries that result in hospitalization or emergency care.
While not ACA-qualifying and not guaranteed-issue, these plans provide some level of benefits so you don't have to pay fully out of pocket for unexpected healthcare when you're between ACA plans.
Are you in a waiting period to enroll in your employer's group plan? Consider a short term health policy.
Get a Short Term Health Insurance Quote
ACA-Qualifying Insurance on the Marketplace or a Private Exchange
If you don't have the option to enroll in employer-sponsored health insurance, consider buying ACA-compliant major medical insurance on your own. You can buy coverage in the federal or your state-based marketplace or in the private market through an insurance agent, a private online marketplace or directly from a health insurance company.
To make it easier for you to compare plans offered by different insurance companies, all ACA-compliant plans – whether or not sold on the federal marketplace – are organized into four coverage levels, also known as "metal tiers", with each level representing a different cost-sharing ratio between you and the insurer.[10]
Learn all about the ACA metal levels.
Regardless of metal level, all ACA-qualifying plans include coverage for the essential health benefits such as preventive care, and are guaranteed-issue, meaning you cannot be denied coverage or charged more because of a past or current health condition.
Is it better to buy ACA-compliant coverage through a public exchange or in the private market?
The good news about purchasing insurance on the federal marketplace is that based on your income and family size, you may be eligible for premium tax credits, and possibly also cost-sharing reductions to reduce your premium amount. However, these subsidies are available only if you buy health insurance from the federal (or your state's) marketplace.
Do You Qualify for an Affordable Care Act Subsidy?
Use the ACA Subsidy Calculator to find out if you can get financial help if you enroll in ACA-qualifying major medical insurance. Learn more about subsidies.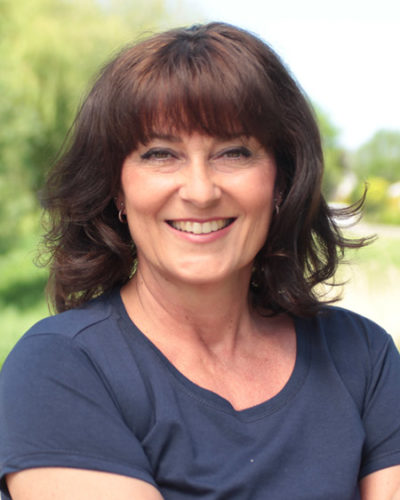 Lower premiums (especially if you don't qualify for subsidies)
More network provider flexibility
Plan choices not available on the federal marketplace.
Consider your budget, coverage and provider needs when deciding whether to buy on or away from the federal marketplace.
Coverage through COBRA
Through a federal law called the Consolidated Omnibus Reconciliation Act (COBRA) you may keep the coverage you had on your former spouse's health plan.[13]
In cases of divorce and other qualifying life events, COBRA allows you to buy coverage for up to 36 months.[14] Coverage through COBRA can be expensive; you usually are responsible for paying the entire insurance premium, and up to two percent for administrative costs.[15]
However, if the coverage you have under your spouse's plan meets your needs for network providers and benefits structure, you may decide it is worth the expense. Under COBRA regulations, if you want to keep the coverage, contact the plan administrator within 60 days of losing coverage, or the date you are provided with a COBRA election notice (whichever comes later).[16]
Qualifying for Medicaid and CHIP
If you've experienced a financial setback because of your divorce, Medicaid or CHIP may be available to you.
These programs make free or low-cost health insurance available to low-income adults, children, the elderly and people with disabilities. Use this Medicaid eligibility tool to determine whether you qualify for Medicaid based on your income.
You can apply for coverage under these programs as soon as you need coverage (these programs are not subject to the annual open enrollment period).[17]
Apply through Medicaid.gov or complete an application on the federal marketplace.
Short Term Health Insurance
If you're anticipating that you'll need health insurance for a limited period of time after your divorce or legal separation, take a closer look at short term health insurance.
Also known as short term medical, you may be able to purchase this type of non-ACA-compliant plan for temporary coverage lasting between 30 to 364 days depending on your state.
How Short Term Health Insurance Differs from ACA-Compliant Insurance
Short term health insurance does not qualify as ACA-compliant insurance. That means it is not guaranteed-issue (you may be screened to determine eligibility for coverage). Short term health insurance typically does not cover pre-existing conditions, nor provide all the essential health benefits required of ACA-compliant plans.
Rather, short term health is designed to provide temporary coverage to help cover unexpected medical expenses if you become ill or injured.
Advantages of Short Term Health Insurance
There can be many uncertainties when you're going through a divorce, from changing housing to monthly finances, and sometimes you need to make decisions quickly.
One of the advantages of short term health insurance is that it offers great flexibility, enabling you to:
Choose how long to keep your policy, for as little as 30 days, based on your coverage needs
Select a policy start date, usually within 24 hours of being approved for coverage
Apply year-round – short term policies are not subject to the open enrollment period
Select the level of benefits that meet your needs (pay more in premium for more benefits)
No network restrictions means you have flexibility when visiting a provider
Because short term health insurance has less coverage than ACA-compliant plans, premiums can be lower than the cost of coverage for an ACA marketplace exchange plan. Of course, premiums for short term health insurance will vary depending on the benefits you select.
If you think that short term health insurance might be a good fit for your insurance needs after your divorce, request a quote to find options available near you and compare costs.
Get a Short Term Medical Insurance Quote
Summary + Next Steps
Experiencing a divorce or legal separation can be stressful and chaotic. You have a lot to consider, and ensuring that you have health insurance after your divorce is important for helping to protect your financial security and your health.
The type of insurance you purchase, and when and where you buy it, depends greatly on your finances, coverage needs, state laws and insurance company regulations. Be sure to research your choices, organize and follow a checklist, and reach out to support resources and professional advisors.
The most common health insurance options available to you after a divorce are:
COBRA to continue the coverage you were receiving from your spouse's employer – enroll within 60 days
Your employer's ACA-qualifying group health plan – Enroll within 60 days
An individual ACA-qualifying major medical policy that you buy on your own – Enroll within 60 days
Medicaid or CHIP – Enroll anytime if you qualify
A short term health insurance policy for temporary coverage – enroll anytime if you qualify
Again, should you miss your 60-day special enrollment window for ACA-qualifying coverage, you can still enroll in a non-ACA short term health insurance policy if you qualify since those plans are available year-round.
Learn more about short term medical insurance, or call (888) 855-6837 to speak to a licensed agent that can help you understand your options.