According to the Kaiser Family Foundation, approximately 14.5 million people purchased their own health insurance through the individual insurance market through the second quarter of 2022.[0] These individuals may be self-employed, work as independent contractors or own small businesses; others may work part-time or seasonally. Whatever the reason, they lack access to a comprehensive, employer-based benefits package.
If you fall into this category, you may want to purchase insurance to help pay for healthcare on your own. Consider:
ACA coverage options for those with no employer benefits
Job-based major medical health insurance plans are considered minimum essential coverage but what if you're a freelancer, contract worker or self-employed individual without access to an employer's health insurance plan?
The ACA also considers the following to be minimum essential coverage[1]:
Individual major medical insurance purchased from the Health Insurance Marketplace (i.e., HealthCare.gov or a state-based exchange)
Health insurance purchased in the private market (e.g., directly from an insurance company)
Most Medicaid
Medicare Part A coverage
Medicare Advantage
Most types of TRICARE coverage
The Affordable Care Act's tax penalty is no longer in effect[2], meaning beginning with tax year 2019 you won't owe a federal tax penalty for not obtaining ACA-qualifying major medical insurance (state individual mandates and penalties may still apply).
Even so, if you are a self-employed individual, freelancer or contract employee who needs long-term coverage, you may want to consider major medical insurance (or another form of minimum essential coverage for which you qualify).
Why? Major medical insurance is guaranteed issue, fulfills all ACA requirements (e.g., essential health benefits, no-cost preventive care) and provides the most comprehensive healthcare benefits.
Plus, when you buy major medical insurance from HealthCare.gov or a state-based exchange, you may qualify for a premium tax credit to help lower your monthly premium payments. Learn more about individual major medical health insurance.
Do You Qualify for an Affordable Care Act Subsidy?
Use the ACA Subsidy Calculator to find out if you can get financial help if you enroll in ACA-qualifying major medical insurance. Learn more about subsidies.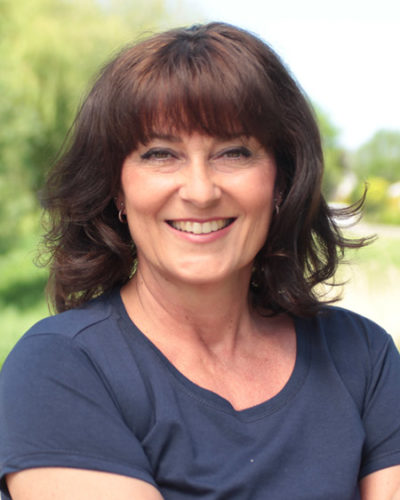 Non-ACA health insurance for the self-employed + others without employer benefits
If, for some reason, you have a brief gap between major medical plans, need coverage outside of an open or special enrollment period, or decide that major medical insurance isn't right for you, then you may want to consider non-ACA health insurance. Although the ACA's federal tax penalty is no longer in effect as of January 1, 2019,[3]) you could still be penalized for going without minimum essential coverage in 2018, and some states are enacting state-level individual mandates and penalties.
Non-ACA health insurance plans are available in the private market. They are not minimum essential coverage, do not qualify for subsidies and are not bound to ACA requirements. That said, they can be an attractive option for some self-employed individuals, freelancers and contract employees looking for affordable health insurance that helps with unexpected medical expenses.
Short term health insurance
Let's say you're a seasonal, temporary or holiday employee. You probably won't have access to health insurance benefits through the business you work for. The law does not require companies to offer coverage to part-time employees—those who work fewer than 30 hours a week or are seasonally employed for fewer than 120 days during the tax year.[4]
Short term health insurance can be an insurance option for a seasonal, temporary or holiday employee because it provides temporary coverage for 30 to 364 days depending on your state (not all states allow for a 364-day duration). Short term plans are designed to provide assistance with out-of-pocket medical expenses and include a range of benefits for healthcare services related to hospitalization, emergency room visits, ambulatory services, doctor office visits, surgery and more.
You can buy short term health insurance year-round. Apply and enroll quickly online, and then if approved, begin coverage as soon as the next day. Plus, you're able to customize coverage to meet your insurance needs and budget by selecting your policy length, deductible, coinsurance and more, since your premium cost will vary depending on the amount of benefits selected.
If you have a pre-existing condition that isn't covered, you're not eligible for short term health insurance due to your health history, or you are eligible for an ACA subsidy when purchasing major medical insurance through an exchange, then you may want to enroll in a major medical plan instead, even if you're a temporary employee.
Compare short term medical costs and coverage by requesting a quote (it just takes a minute).
Learn more about short term health insurance + see if it's right for you.
Supplemental health insurance for those with major medical plans
Major medical insurance is the most comprehensive health insurance because it must comply with the Affordable Care Act to ensure access and affordability. Still, no health insurance policy will cover everything.
Even with major medical insurance or other minimum essential coverage, you will still be responsible for out-of-pocket expenses that may include your plan deductible, coinsurance and copayments, as well as non-covered medical expenses such as experimental treatment and out-of-network care.
Supplemental health insurance policies can provide self-employed individuals, contract employees, freelancers and others with additional benefits to help mitigate these kinds of medical expenses.
Hospital indemnity insurance
Hospital indemnity insurance is a year-round alternative coverage option. Hospital plans are fixed-benefit indemnity coverage that can help with certain expenses related to hospitalization, surgery and critical illnesses. They provide specified, fixed-dollar amounts for covered hospital services and durations.
What does that mean? The amount your hospital plan pays in benefits will match what is stated in your hospital indemnity policy, regardless of what your healthcare provider bills. The amount your hospital indemnity policy pays could be per day, per week, per month, per visit or per event, depending on the benefit that applies.
So, for example, a policy may include an intensive care benefit that pays $3,000 per day, up to a maximum amount of days; you would receive $3,000 per day you were in intensive care up to that limit.
Hospital plans may also include benefits for ambulance services, chemotherapy, radiation, preventive care, X-rays and more, depending on your policy and any optional benefits you select.
As with all insurance policies, your premium cost will vary depending on the amount of benefits selected. As we mentioned above, depending on where you live you may not be able to purchase hospital indemnity insurance unless you already have a major medical insurance policy.
Find out if hospital indemnity plans are available in your state and compare options.
Get a Hospital Indemnity Quote
Learn more about hospital indemnity insurance + see if it's right for you.
Medical gap insurance
Medical gap insurance is supplemental coverage that provides a lump-sum, fixed-cash benefit when you experience a covered accident or illness. You choose how to use this benefit.
Supplemental benefits can not only be used toward your plan deductible or other out-of-pocket medical costs, they can also help replace lost income and be used for house payments, groceries, childcare and more. These plans may be purchased year-round.
Learn more about gap health insurance.
Add-ons to Health Insurance
Full-time employees with access to job-based benefits often have a chance to enroll in additional benefits through their employers. As an independent contractor, freelancer or temporary worker, you may want to consider these add-ons to health insurance to help with out-of-pocket medical expenses.
Dental insurance
Most major medical insurance plans do not provide benefits for dental services that are not medically related. Dental insurance provides benefits for preventive care such as professional cleanings and exams, basic services such as fillings and root canals, and major services such as bridges.
Because dental insurance is prevention-focused, it often covers preventive care at a higher reimbursement level (sometimes even at 100%). Some dental plans even include vision benefits or vision discounts.
Learn more about dental insurance.
Discount Programs
Save money and time with programs like telemedicine and prescription drug discount cards. Additional program savings – like chiropractic care and acupuncture treatments – may not be covered by your traditional health insurance. Many programs also provide access to professional support and administrative services to help with things like negotiating medical bills.
Learn more about Discount Programs.
Summary + Next Steps
These are just a few options available to you as a freelancer, self-employed individual, or temporary seasonal worker. As you shop around and compare these coverage possibilities, you'll want to consider your health history, monthly and annual budget for medical care, the length of time for which you'll be buying your own health insurance, and your anticipated medical expenses in the year to come.
If you need help making decisions about healthcare benefits, consult with a health insurance agent.
Call (888) 855-6837 to speak with a licensed insurance agent now.
Combination Coverage Customized For You
Missing coverage for some healthcare services or have high out-of-pocket costs on your major medical plan? Increase coverage or benefits with additional health insurance products and add-ons.
Speak to a licensed agent today to learn more.