Accident insurance is most commonly part of an employer's benefits package, but is also available in the individual insurance market. These policies usually provide fixed benefits for qualifying injuries as a supplement to a major medical policy.
The benefit can be used any way you want, whether to pay down your major medical deductible or coinsurance, or to help cover other expenses like your rent, mortgage, transportation or childcare costs.
Accident insurance is a form of supplemental coverage. It is not ACA-qualifying major medical insurance. That means it doesn't cover the ACA's essential health benefits or pre existing conditions.
A few features of personal accident plans may be:
Apply anytime during the year since accident insurance is not subject to the ACA open enrollment period.
Apply easily online and begin coverage quickly if you're approved.
Cancel the policy anytime.
Typically these policies do not have deductibles.
Policies are flexible, select the benefit level that fits your needs and budget.
Premiums are relatively low since coverage is limited.
Here are examples of some commonplace injuries that could cause you to have to pay your entire deductible for a single medical event:
Broken Leg: Without health insurance, surgery to repair a broken leg typically costs $17,000 to $35,000. With major medical health insurance, typical out-of-pocket costs could reach thousands of dollars, up to the annual out-of-pocket maximum.[0]
Herniated Disc: Surgery for a herniated disc can cost between $20,000 and $50,000 or more, including surgeon, anesthesiologist and facilities fees. With major medical coverage, you could pay anywhere from $2,000 up to the annual out-of-pocket maximum.[1]
Torn ACL: One of the most common knee injuries, torn ACL reconstruction including surgeon's fee, facility fee, anesthesia and graft (if needed) ranges from $20,000 to $50,000. If you have health insurance coverage, out-of-pocket costs can range from $800 to $3,000 or more.[2]
What Does Accident Insurance Cover?
Accident insurance typically pays a fixed amount when you experience a covered accident. The insurance can help pay for medical services like hospitalization, ambulance, urgent care and ER services, and inpatient rehab.
Accidental injuries that are commonly covered include:
Sprains, dislocations and fractures
Concussions
Lacerations, burns
Eye injuries
Torn knee cartilage
Ruptured discs
Accident insurance typically doesn't cover:
Self-inflicted injury or sickness
Injuries related to pre-existing conditions
Procedures that are not medically necessary
Procedures not prescribed by a doctor
How Much Does Accident Insurance Cost?
Your monthly premium for accident insurance depends on your age, where you live and how much coverage you purchase.
Accident insurance may cost anywhere from $15 to $50 or more per month depending on the benefits you select.[3]
Remember, accident plans do not cover pre-existing injuries or costs related to illnesses.
Compare accident plans and costs available to you by requesting a quote – it just takes a couple of minutes.
Get an Accident Insurance Quote
Is Accident Insurance Worth it?
If you have major medical insurance, do you really need supplemental accident insurance?
Only you know what your major medical out-of-pocket costs are, what your financial situation is, and can decide if an accident insurance plan is worth the additional monthly premium.
Remember, many common injuries can cost thousands of dollars out of pocket even with major medical health insurance, easily maxing out your deductible.
Major medical deductibles cost around $1,500[4] for an employer's individual group health plan (2018) and $5,977 for an unsubsidized bronze plan (2019).[5] What's your major medical annual deductible?
Remember, after your deductible is paid, you're still responsible for a portion of your covered medical expenses (coinsurance). And you're responsible for 100% of the costs of any non-covered medical treatment you require.
Now ask yourself if you have enough funds on-hand to pay your entire deductible if you experience a single, high-dollar medical event like a serious accident.
Do you have a few thousand dollars in savings set aside?
Do you have access to a high limit, no interest credit card you could use to pay for out-of-pocket costs?
Can you rely on family or friends to help?
If you have a high deductible and you don't have additional savings or support should you need to pay it, then an individual accident plan may be a good option for you.
Still think accident insurance might be right for you? Get a quote to view plan costs and options. (It just takes a minute.)
Get an Accident Insurance Quote
Other Ways to Help with the Cost of Accidents
There are other types of financial products that can provide benefits and cash for accidental injuries.
Accidental Death + Dismemberment (AD&D) insurance may be a good alternative to accident insurance for providing ongoing additional financial protection in the event of an accidental critical injury that results in disability, or a lump sum payout in the event of accidental death.[6]
Accident health insurance policies often include AD&D as additional coverage you can add on for additional premium.
Travel insurance may help if you're worried about becoming injured while traveling internationally. This could be a worthwhile purchase since typically your health insurance policy is only effective in your geographic area (but it is worth checking with your insurance carrier before you opt for additional travel insurance).[7]
And if you have a qualifying high deductible health plan, a health savings account (HSA) is an alternative to carrying additional supplemental health insurance coverage. If your employer offers an HSA plan and contributes to it this can be a good way to acquire funds that you know will be available to you to help with your out-of-pocket costs.
Where Can You Buy an Individual Accident Policy?
Accident insurance can be purchased in the individual market or directly from an insurance carrier. Call (888) 855-6837 to speak with a licensed agent to get more information about accident insurance.
You can get a quote for an accident policy from the Health eDeals marketplace. It just takes a minute to see plans and costs.
Get an Accident Insurance Quote
Other Types of Individual Supplemental Insurance
Accident insurance is just one of several supplemental forms of health insurance meant to work alongside your major medical policy to provide additional coverage. Accident coverage is also included in a number of these other supplemental insurance products.
Critical Illness Insurance
Critical Illness insurance may be able to provide additional benefits in the event you are diagnosed with a covered illness like cancer, stroke and heart attack. Critical illness and accident insurance are often offered together in a combined policy. Get a Critical Illness Insurance Quote.
Medical Gap Insurance
Gap health insurance can include critical illness and accident coverage that provides a fixed, lump-sum benefit that can be used any way you want to, whether to pay down your major medical deductible or for household expenses. Get a Medical Gap Insurance Quote.
Hospital Insurance
Hospital indemnity insurance provides fixed indemnity benefits for covered medical services associated with being hospitalized (including because of an accident). This includes things like hospital room and board, inpatient physician's visits and inpatient surgery. Get a Hospital Indemnity Insurance Quote.
Combination Coverage Customized For You
Missing coverage for some healthcare services or have high out-of-pocket costs on your major medical plan? Increase coverage or benefits with additional health insurance products and add-ons.
Speak to a licensed agent today to learn more.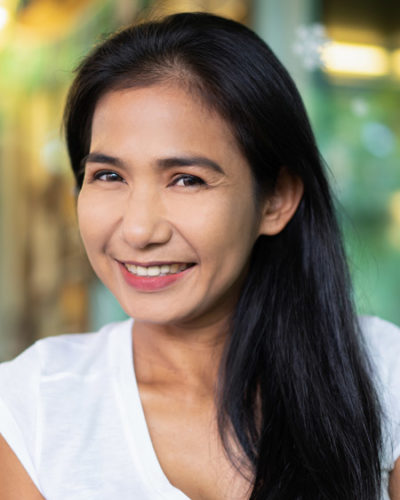 Summary + Next Steps
We covered the basics of accident insurance, including:
What it is and how it works
What it covers
How much it costs
Who it's for
How to get it
We also discussed other types of supplemental health insurance that can help with high deductible health plans, or to address other healthcare needs that your major medical policy doesn't cover, like dental and vision.
If you think an accident plan may be right for you, get a quote to view policy options and costs.
If you'd like to discuss your options with a licensed agent, call (888) 855-6837 to speak with someone today.