Health insurance can be incredibly complicated – how can you ever have all your key information at your fingertips?
Guess what? You probably already do.
If you have major medical health insurance, you have a health insurance card. And, chances are, other than showing it at your physician's office or your pharmacy, you haven't given it much attention. It turns out, that little card can answer a lot of important questions.
Let's walk through how to make the most of it, and find out:
How to use your health insurance card;
How to read your health insurance card;
When do you need a health insurance card;
What if you lose your health insurance card?
How to use your health insurance card
When you get your insurance card from your insurance company (whether it's the first card or an update) review the card to see if there are mistakes. If you find one, ask for a new card.[0]
Compare the information, especially the costs listed on the card, with the other insurance paperwork you have. Make sure they match.
If you do have more than one card, be sure and keep them all together. When you get a new or updated card, get rid of the old one to avoid confusion.
Did you know?
Many insurance companies also have smartphone apps that include a digital card that contains all of your key information so you don't need a physical card. Visit your carrier's website or contact their customer support to find out if this option is available.
How to read your health insurance card
Most insurance cards in the U.S. contain the same basic information, including:[1]
The name of your insurance company and contact information such as a customer service phone number, email address and website.
The type of plan you have (HMO, PPO, etc.).
Your name and the name(s) of any dependents covered by your policy. If you are the dependent on someone else's policy, their name will probably be on your card.
Your insurance I.D. number (or policy number) on the insurance card indicates the coverage your plan provides. If you're the policyholder, the last two digits in your number might be 00, while dependents might have numbers ending in 01, 02, etc.
An insurance group number, if you have an employer-based plan. If you purchase private insurance through healthcare.gov, a state exchange, or directly from an insurance company, there might not be a group number on the insurance card.
The amount of your copay or coinsurance for common situations, such as a visit to your primary care doctor, a specialist, an emergency room or an urgent care clinic. A copay usually appears as a flat rate, a coinsurance as a percentage. Your card may also list the prices for in-network providers and out-of-network care.
The name of an out-of-area network, if your plan includes out-of-area coverage with a different company.
Your prescription benefits (if you have them) will be indicated. If your insurance provider has different formularies depending on your plan, those will probably be listed on the card, too. There could also be cost information listed. Most formularies are divided into three tiers. Each tier is set at a different price range. Usually, generic drugs make up tier 1, brand name drugs make up tier 2, and specialty drugs make up tier 3.
If your plan covers a particular pharmacy network, this probably will be indicated on your health insurance card. There may also be an Rx BIN (banking identification number) to tell the pharmacist which company will reimburse the pharmacy.
In addition to all of this, there may be additional contact information on the back of the card, including:
A phone number for your healthcare provider to call for coverage verification, claims questions or pre-authorizations
A fraud hotline
Resources for chemical dependency services, etc.
Sample Insurance Card
When do you need a health insurance card?
During your first visit to your doctor or pharmacy, they probably made a copy of your insurance card to have on file, but it's a good idea to have your card handy on subsequent visits just in case there's a mix up with files or computers are down.
You should always carry the card in your wallet in case of an emergency when you have to go to a hospital or clinic immediately. You won't be turned away if you don't have the card, but having it will simplify your paperwork.[2]
You may have more than one health insurance card
If you have separate prescription drug, dental or vision coverage, you might get separate ID cards for each of these plans. You also may have more than one insurance card if your family is covered by more than one plan.
For instance, if you have major medical health insurance and a supplemental medical gap policy to help with your high deductible, you will want to show both health insurance ID cards when you visit the doctor. In this example, where you're using a secondary health insurance policy alongside your major medical coverage, the medical gap insurance does not coordinate benefits with the major medical provider, so your provider will need to contact both insurers.
If you have a flexible spending account (FSA) or health savings account (HSA), you may have yet another type of card — a debit card that you can use to spend on qualified healthcare services (like your out-of-pocket office visit copay), medication and supplies.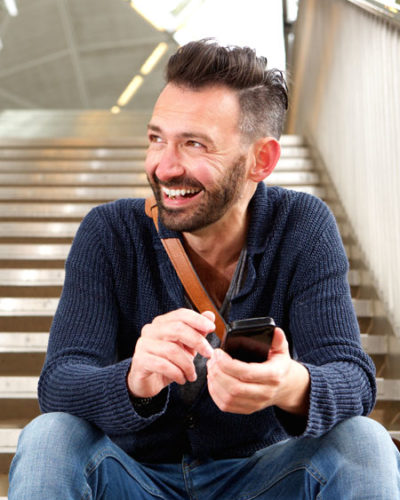 Insurance With Lower Monthly Premiums
Short term health insurance can provide temporary and limited benefits for a lower premium if you qualify. STM is not a replacement for comprehensive major medical coverage.
What if you lose your health insurance card?
When going to the doctor, you should bring an ID card such as a driver's license, your health insurance card and payment (cash or a credit card) to pay for any office visit copay amounts you're responsible for.
That said, if you don't have your insurance card, you can usually still use your health plan. Many doctors' offices will accept your policy number for billing purposes, so it's a good idea to have it written down somewhere in your wallet or in your phone.
If you misplace your health insurance card, you'll want to get a replacement. You can contact your insurance carrier to request a new card.
Or, most large insurance companies now host member portals where you can view information about your policy and claims, transact secure email communication, and process routine administrative requests such as printing a new insurance card.
In some cases, if you don't have your card or the policy number, you may need to pay your entire bill at the time of service, then file a claim with your insurance company for reimbursement after you receive your policy number or insurance card.[3]
Summary + Next Steps
A health insurance card is an important piece of documentation issued to you when you enroll in a health insurance policy. Make sure to keep it with you should you need planned or unplanned medical care.
If you need help finding health insurance to meet your needs, call (888) 855-6837 to speak with a HealtheDeals agent.