The weather is turning chilly, pumpkin spice is in full effect, kids are coming home from school with homework and head colds, and thoughts are turning towards…health insurance?

That's right, the annual open enrollment period for the Affordable Care Act (ACA) is right around the corner. That means it's time to prepare to re-enroll in your employer's health benefits or private health insurance.

Or if you're like one-quarter of Americans under age 65, you'll be turning to the ACA Marketplace or Medicaid for coverage.[0]

When is 2020 Open Enrollment for Health Insurance?

Open enrollment for 2020 ACA health insurance begins Friday, November 1, 2019, and goes until Wednesday, December 18, however, some states that operate their own ACA Exchange websites have extended open enrollment periods.[1]

Coverage for all plans sold during the open enrollment period begins January 1, 2020.[2]

Of course, you may be wondering if you even need to enroll in coverage for 2020 and what happens if you don't have health insurance in 2020?
We're going to cover a few topics to help you prepare for 2020 open enrollment, including:
What to Know About 2020 ACA Health Insurance
Below, we'll talk about many of the ways that the ACA has been impacted in the last year as well as changes to watch out for during this year's open enrollment period.
The ACA has not been repealed
There are new state tax penalties for going without minimum essential coverage
In Nevada you'll be going to a different website to enroll this year
A new health reimbursement arrangement (HRA) rule goes into effect January 1, 2020, learn what this may mean for you if you have group health insurance at your job
The individual insurance market is expected to further stabilize in 2020, with only moderate premium increases and more plans to choose from
The ACA Has Not Been Repealed
"Repeal" may have been less of a buzzword in 2019 than in years past, but there is still a very real threat to the ACA in the form of a court case currently with the Fifth Circuit Court of Appeals (as of Oct. 2019).
The case, Texas v. Azar, threatens to either invalidate the entire ACA or repeal the law's pre- existing condition coverage requirement, a change that would likely cause a lot of people to lose their coverage or face higher premiums.[3]
If the Appeals court upholds the lower court's decision that the ACA is "unconstitutional" now that there is no federal tax penalty, the case will likely head to the Supreme Court sometime in 2020. If the Appeals court rejects the lower court's decision, then the ACA will likely remain intact as-is without facing further review by the Supreme Court of the United States.[4]
Learn more about pre-existing conditions coverage and what repeal could mean for you.
Please note, the materials available at this website are for informational purposes only and not for the purpose of providing legal or tax advice. You should contact your attorney or tax professional to obtain advice with respect to any particular issue or problem.
Federal Tax Penalty Still $0, But Be Aware of State Tax Penalties
Though the federal tax penalty for going without ACA-qualifying health insurance is still $0, additional states have recently instituted state-level tax penalties or are actively pursuing them.
Three states added individual mandate requirements effective beginning in 2020: California, Rhode Island and Vermont.[5]
Find out which states have penalties.
Please note, the materials available at this website are for informational purposes only and not for the purpose of providing legal or tax advice. You should contact your attorney or tax professional to obtain advice with respect to any particular issue or problem.
Nevada's New State Exchange Website
Beginning with open enrollment for 2020 health insurance, residents of Nevada will have a new place to go to enroll in ACA health coverage: https://www.nevadahealthlink.com/.[6]
Find out where to enroll in ACA health insurance depending on your state.
New HRA rule goes into effect Jan. 1, 2020
A new Trump Administration rule finalized in July 2019 goes into effect January 1, 2020. The rule introduces two new types of health reimbursement arrangement (HRA): Individual Coverage HRAs and Excepted Benefit HRAs.
Critically, the rule also allows employers of any size (even large employers) to begin offering health reimbursement arrangements (HRAs) instead of traditional group health benefits.[7]
That means that beginning with 2020 open enrollment, your employer could offer you:[8]
Traditional group health insurance (with optional traditional HRA, FSA or HSA)
Traditional group health insurance and/or an Excepted Benefit HRA
Just an Individual Coverage HRA
If you find yourself facing an HRA option this year, "Health Reimbursement Arrangements (HRAs) – What They Are, How They Work" may be able to help you make sense of it all.
Market Stabilization Expected in 2020 with Moderate Premium Increases and More Plan Options
Good news for many ACA enrollees this year: only a modest premium increase is expected along with insurers entering more states, and more insurance companies offering ACA plans.[9]
Average Number of Insurers Per State (Kaiser Family Fund (KFF)):
| | | |
| --- | --- | --- |
| Year | Average Number of Insurers Per State[10] | Average Benchmark Plan Premiums*[11] |
| 2014 | 5.0 | $273 |
| 2015 | 6.0 | $276 |
| 2016 | 5.6 | $299 |
| 2017 | 4.3 | $361 |
| 2018 | 3.5 | $480 |
| 2019 | 4.0 | $478 |
| 2020 | TBD | TBD |
*Benchmark silver plan for a 40-year old consumer with income at 200% of the Federal Poverty Limit.
Why does the number of insurers matter? A 2017 study by the Urban Institute found that median monthly ACA premium goes down as the number of insurance companies offering plans goes up.[12]
More specifically, areas with one insurer in 2017 had median monthly ACA premiums of $451 compared to areas with three to five insurers at just over $300 monthly premium. And in markets with six or more insurers offering ACA plans the median premium was $270.[13]
Accordingly, experts have summarized that anything less than three insurance providers is "not a good situation".[14] If we continue to see the average number tick up from 2018's low of 3.5, we can expect a more stable market with lower premiums.
See how many insurers participate in the ACA Marketplaces by county.
2020 Premium Rate Changes
As of the writing of this article (September 2019) ten states have had their proposed 2020 premium rate changes approved. The average 2020 rate change, including both approved and proposed rates, is an increase of .4% with an average monthly premium amount of $596.[15]
Of course, premium rate changes can vary dramatically by state, with Delaware clocking in with a premium reduction of 19.5% and Vermont seeing an increase by 11.5%.[16]
Of the remaining states with proposed rate changes pending, the changes range from a reduction of 18.2% in Colorado to an increase of 11.7% in Louisiana.[17]
Getting Coverage from the Public Exchange or Private Market?
If you're getting individual health insurance from the public ACA Exchange or private market, it may be tempting to simply renew your current policy without taking a critical eye to your coverage and shopping around. But it's usually a good idea to take a fresh look each year and validate that your coverage still meets your healthcare needs and budget.
Let's briefly recap the steps you'll want to take during the annual open enrollment period.
First, validate whether or not you qualify for an Obamacare subsidy. Even if you haven't qualified in past years, you could qualify this year.
Do You Qualify for an Affordable Care Act Subsidy?
Use the ACA Subsidy Calculator to find out if you can get financial help if you enroll in ACA-qualifying major medical insurance. Learn more about subsidies.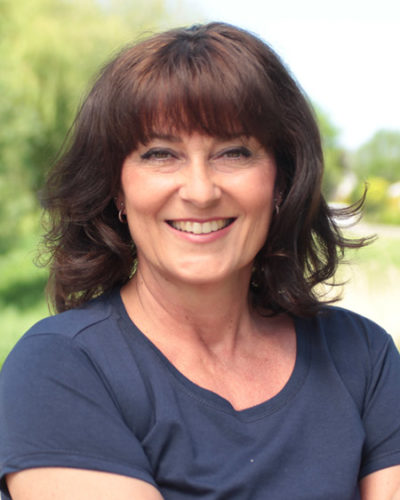 If you've received a subsidy over the last year, make sure to update your financial information and confirm that you still qualify.
If you don't qualify for a subsidy, you may want to compare plans both on and off the public exchange as you may find a better fit in the private market.
Qualify for a subsidy? You'll likely want to opt for coverage from the public Exchange in order to take advantage of the financial assistance.
Locate your state's public Exchange to get started.
Don't forget dental! Dental coverage is an essential health benefit for children 18 and younger. That means it has to be offered to the children on your ACA policy but you don't have to opt-in in most states.[18]
Learn more about dental insurance options for kids and families, and where to get dental coverage for adults.
Getting Coverage Through Your Employer?
Getting benefits through your employer can make things more straightforward by narrowing your options, but starting in 2020 you may have to negotiate an HRA if your employer is offering one.
Make sure you fully understand the trade-offs between an excepted benefit HRA and your major medical coverage, as well as the costs involved with an individual coverage HRA compared to your group health plan to avoid coverage or cost surprises later in the year.
Learn everything you need to know about HRAs and what to do if your employer is offering one.
Also, make sure to double-check your deductible amount and make sure you won't be underinsured in the coming year.
Why is this important? The biggest increase in underinsured Americans in 2018 took place among those enrolled in employer-provided group health benefits, 28% in 2018 compared to 20% in 2014.[19]
One reason for this is that group health deductibles have risen much faster than the average salary, with deductibles increasing 212% between 2008 and 2018, while wages only rose 26% during that same period.[20]
Figure out if you may be underinsured, and if you are, consider supplementing your major medical plan with additional medical benefits to help with your out-of-pocket costs or other expenses.
Do you have to take your employer's medical benefits? No. But make sure you understand your health insurance options before you waive your employer's group plan. If your employer's coverage is considered "affordable" you won't be eligible for subsidies to purchase individual coverage on the ACA Exchange.[21]
Summary + Next Steps
There are a few changes to the ACA and open enrollment for 2020 to be aware of. These changes may or may not impact you but include:
The ACA has not been repealed but stay tuned in 2020 as the Texas v. Azar case progresses
Some new states have implemented individual mandates
Nevada now has their own state exchange website
Your employer could send you to the private market for insurance through an HRA
Premiums are expected to increase moderately with insurers offering ACA plans in more states
Next steps depend on where you get coverage. Be prepared for and take the necessary steps to ensure you get enough coverage and access any subsidies you qualify for.
If you get individual health insurance from the ACA Exchange or private market:
If you get health benefits through your employer:
Want help understanding your options, call (888) 855-6837 to speak with an insurance agent.