If you feel as if your budget has been stretched tighter lately, maybe it's because of rising healthcare costs. Studies show that healthcare-related expenses are consuming a larger part of the average household budget today than ever before. According to a Peterson-Kaiser analysis, from 1990-2017,[0] the percentage of household budget devoted to healthcare costs in non-elderly families has increased from 5.2% to 8.2%, in just 17 years.
Having health insurance, such as an ACA-qualifying major medical plan, can help reduce your out-of-pocket expenses when you need medical care.
Alternatively, other less-costly coverage solutions, such as short term medical insurance and hospital insurance plans can also be helpful in lowering your out-of-pocket medical expenses.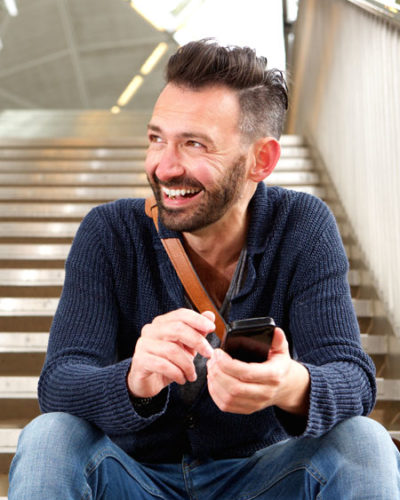 Insurance With Lower Monthly Premiums
Short term health insurance can provide temporary and limited benefits for a lower premium if you qualify. STM is not a replacement for comprehensive major medical coverage.
How Do Healthcare Costs in the U.S. Compare to Other Countries?
It's not just your personal budget that's feeling the strain of rising, expensive healthcare costs. The National Health Expenditure Accounts (NHEA) – the official estimates of total healthcare spending in the U.S. – report that U.S healthcare spending grew by 3.9% in 2017.[1]
That's on top of the fact that by the end of 2016, healthcare expenses had grown to comprise 18% share of the U.S. Gross Domestic Product (GDP). This is a marked contrast to healthcare spending in other developed countries, which averaged about 11% of GDP.[2]
The chart below shows that the per capita rate of healthcare expenses for the U.S. is nearly double the average of expenses of 11 similar countries.
2017 Health Consumption Expenditures Per Capita (US Dollars)[3]
Does the higher spend mean we're getting better healthcare? Not necessarily. Although the U.S. pays more for healthcare, findings from the Journal of the American Medical Association (JAMA), found that the U.S. had the lowest life expectancy and highest infant mortality rates of these same 10 countries.[4]
Cost Drivers in the U.S.
So why are American healthcare costs so high? The same study published in JAMA determined that utilization rates – how often people are using healthcare services – are similar, or even a little lower, to those in other countries. However, costs in the U.S. are more expensive because we:[5]
Spend more on health system and service planning and administration
Have higher pharmaceutical costs
Pay higher salaries to healthcare professionals
Other studies[6] [7] reference issues such as higher usage rates of expensive medical technology and "defensive" medical practices as also contributing to higher healthcare costs in the U.S (more about that later).
1. High Administrative Costs
Nearly 8% of national healthcare costs in the U.S. are related to administrative tasks, compared to other countries in the JAMA report, which average 1-3% for administrative costs.[8] Although not transparent to patients, administrative costs are high, and we all pay for them.
Healthcare administration services include:
Creating patient and quality improvement programs
Reporting data for clinical studies
Negotiating with payers – which consumes a significant amount of time given the broad range of U.S. payers, such as private health insurance companies and government programs including Medicare and Medicaid
Processing patient bills and payments
Recruiting, hiring and managing doctors and other employees
Maintaining information systems, and engaging in patient privacy and security procedures
While as Americans we appreciate the many choices we have within our country's healthcare system, there's a clear correlation that system complexity impacts healthcare administration, resulting in more expensive American healthcare costs.
2. Costly Prescription Drugs
Feeling like you're paying a lot when you visit the pharmacy? It's not surprising, given that on average, in 2016 the U.S. spent nearly double the amount on pharmaceutical costs per capita ($1,443) that other countries spent ($749).[9]
While many other countries have assigned government agencies that negotiate pricing with pharmaceutical companies when they want to release prescription drugs on the market, the U.S. does not.[10] Instead, the U.S. allows pharmaceutical manufacturers to set their own prices.
Does this mean that the U.S. government should force drug companies to price their medications lower? It's actually a complicated question with no easy answer.
Because pharmaceutical companies have the ability to set the cost of their medications in the U.S., it makes the prescription medication industry in the U.S. a highly desirable investment space. Much of that investment is directed towards pharmaceutical innovation. Not surprisingly, the U.S. is a leader in finding prescription medication treatments and cures, with 57% of all new prescription drugs originating in the U.S.[11]
Regulating prescription prices in the U.S. could help reduce costs, but could also result in less investment in the pharmaceutical industry, perhaps ultimately decreasing development of innovative, effective new medications.
3. Expensive Testing and Treatment Methods
Healthcare providers in the U.S. tend to order a higher number of more costly tests, and common procedures cost more than in other comparable, developed countries. This can increase the cost of healthcare in America. Here are some examples:
MRIs
The U.S. performed 118 MRIs per 1,000 people, the second highest of comparable countries, according to 2015 data (the most recent available). The comparable country average was 83 per 1,000 people.[12]
The average price for an MRI in the US was higher than other comparable countries: $1,119, compared to $811 in New Zealand (the next highest) and $130 in Spain (the lowest), according to 2015 data (the most recent available).[13]
C-sections
The U.S. performs more caesarean sections than most comparably wealthy countries, with 322 per 1,000 live births according to 2014 data (the most recent available). The comparable country average was 264 per 1,000 live births.[14]
Caesarean sections also cost more in the US, $11,401 on average (ranging from $11,401 to $28,473) according to 2015 data (the most recent available). The next highest average was from Switzerland at $9,965. The country with the lowest average was South Africa at $2,192.[15]
Total Knee Replacement
The U.S. performed 227 total knee replacements per 100,000 people, the highest of comparable countries, according to 2014 data (the most recent available). The comparable country average was 180 per 100,000 people.[16]
Total knee replacements cost more in the U.S. compared to other developed countries, averaging $28,184 (and ranging from $18,577 to $55,579) according to 2015 data (the most recent available). The next highest average cost was in Switzerland at $20,132. The lowest average was in Spain at $6,687.[17]
4. Higher Wages for Specialists, Doctors and Nurses
If you're a healthcare professional in the U.S., you're probably earning a lot more than your peers globally. The average American general practitioner made $218,173 in 2016, about double the pay level of generalists in the other surveyed countries from the JAMA report, and nurses earn more as well.[18]
With the many years of education, training, internships and residencies required to become a doctor or other healthcare professional in America, a high salary seems commensurate to the experience. But a couple of factors seem to point towards why there's such a discrepancy between physician salaries in the U.S. versus other developed countries:[19]
A limited number of American medical school and medical residencies openings, resulting in a limited supply of doctors
The requirement for American doctors to complete a residency program in the U.S. to become licensed to practice. Many other countries do not require a residency to practice. This requirement also limits the number of doctors in the U.S.
A higher number of physicians in the U.S. – approximately two-thirds of them – are specialists, while in other countries, the numbers are reversed with nearly two-thirds being general practitioners. As a result in the U.S., specialists who bill for services at higher rates often perform routine tests that could be effectively administered by general practitioners.
Further complicating this issue is the very real concern about an impending shortage of physicians in the U.S. due to factors such as:[20]
The ongoing retirement of baby boomer generation doctors
An aging U.S. population, driving up demand for healthcare services
The continued limit on federal funding for medical residency programs, due to the 1997 Balanced Budget Act regulations.
Unless our pool of practicing doctors in the U.S. significantly expands, it's doubtful that American physician, specialist and nurse salaries will align more closely with the salaries of their counterparts in other countries any time soon.
5. Costs of "Defensive" Medicine
A 2016 American Medical Association (AMA) survey found that 34% of physicians have had a medical liability lawsuit filed against them at some point in their careers.[21] And the longer their career, the more likely they are to have been sued, with almost half of physicians 55 years old and older having been sued.[22]
Maybe that's why it isn't much of a stretch to see why doctors would engage in "defensive" medicine.
Defensive medical practices include:
Ordering as many tests as possible to ensure they aren't overlooking any issues while trying to diagnose a condition
Performing tests and procedures that aren't medically necessary, to keep their patients satisfied
Selectively choosing patients; avoiding treatment of high-risk patients and instead choosing those more likely to have better outcomes.
These practices enable doctors and healthcare facilities to protect themselves in case of patient litigation, but they also drive up costs due to excessive testing and overtreatment.
One study suggested that in the U.S., defensive medicine practices add up to $850 billion per year, comprising as much as 34% of the annual healthcare costs in the U.S.[23]
Health Insurance Can Help Lower Your Costs
With the current state of healthcare in the U.S. being so expensive, and no clear end in sight, this may be a good time to consider whether health insurance could be a good value for you.
Affordable Care Act (ACA) Major Medical Insurance Plans
These qualified health plans provide comprehensive major medical insurance coverage which complies with the minimum essential coverage guidelines of the ACA.
The annual open enrollment period for ACA coverage typically ends in December. However, you may be able to qualify for a special enrollment period if you have experienced a qualifying life event such as a move, job change, marriage or divorce, a family death, or birth or adoption.
Find out how to get health insurance now.
Do You Qualify for an Affordable Care Act Subsidy?
Use the ACA Subsidy Calculator to find out if you can get financial help if you enroll in ACA-qualifying major medical insurance. Learn more about subsidies.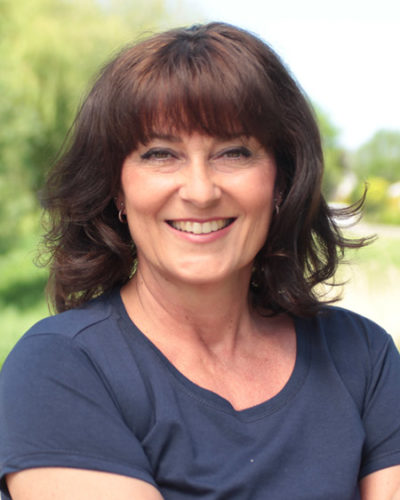 Other Health Insurance Options
Some health plans do not meet ACA requirements for major medical coverage, but may still help you lower your healthcare expenses. These types of plans often may have lower premiums than ACA marketplace exchange plan premiums.
Short Term Health Insurance
This affordable insurance option is designed to help provide you financial protection from unexpected medical situations for a limited period of time. Also known as short term medical insurance, this type of plan may provide you coverage for 30 to 364 days depending on your state's regulations.
One reason that premiums are lower for short-term health insurance plans is that they do not meet ACA requirements for essential coverage, nor do they typically cover pre-existing medical conditions. Services typically covered by short-term health insurance include physician office visits, hospital room and board, surgery and emergency room treatment.
If you apply for a short-term health insurance plan, you typically will be asked to complete a brief health history to ensure you qualify for coverage. By not covering pre-existing conditions or meeting ACA requirements, short-term health insurance plans are able to offer much lower premiums than ACA marketplace exchange plan premiums, but you may be denied coverage.
Get a quote to compare short term policy costs and options.
Get an Instant Short-Term Medical Insurance Quote
Hospital Indemnity Insurance
This type of plan can help cover your costs if you're admitted to the hospital for an illness or injury. Hospital indemnity insurance typically covers hospital room and board, inpatient doctor visits, surgery and prescription medications, outpatient surgery and ambulance services.
These policies may be customizable and offer you the option to add coverage for outpatient services such as preventive care, urgent care, and even lab tests and X-rays.
Get an Instant Hospital Insurance Quote
Summary + Next Steps
To learn more about coverage solutions that may help you reduce your out-of-pocket healthcare costs find out which options are available in your state.
Or, request a short term medical insurance quote or a hospital indemnity insurance quote.
When you request a quote you will see different policy options with different benefit levels and options (at different price points) to select from.
If you prefer to work with a health insurance agent who can provide you guidance and help review your options, call (888) 855-6837 to speak with a licensed agent during business hours.