At one time, it would not have been unusual to have the same primary care physician (PCP) or "family doctor" for most of your life. But today, only about half of patients are likely to stay with their primary care physicians for five years or more (2017).[0]
There are many possible reasons you may be looking for a primary care physician:
Moving to a new city or state. Americans move an average of 11.4 times during their lifetime, according to a survey by the U.S. Census Bureau (2017).[1]
Changing jobs. According to the U.S. Bureau of Labor Statistics, the average person changes jobs 12 times in their lifetime. Every change can potentially bring a different insurance plan and may result in having to find a new PCP.[2]
Many doctors are affiliated with more than one insurer, so just because you are switching policies, you don't necessarily have to find a new primary care physician.
Finally, if your current doctor isn't a good fit for any reason that's important to you. For example, your personalities don't mesh, their care or communication style isn't right for you, or you feel like they don't really listen to you or take your concerns seriously.[3]
And since a good doctor-patient relationship could actually improve the quality of the healthcare you receive or even have a positive impact on your health, it's important to find a primary care physician that is a good fit.[4]
Whatever the reason, when you're trying to find a good primary care doctor, it's hard to know where to start. There are a number of ways to find a new family doctor. We'll talk about them in more detail later, but the basic steps are:
Ask for recommendations
Check your insurer's website
Double-check credentials
Check social media and patient ratings
Arrange an interview
Do you even need to find a new provider at all?
If you're switching plans and enrolling in a new individual health insurance policy (insurance you're buying on your own), you may be able to choose a new plan that includes your current physician in their network.
If you're covered by an employer-sponsored policy, you may not have that option – unless you are willing to pay the out-of-pocket expenses associated with using a provider that is out of your insurer's network.
A Personal Health Record Can Help When You Switch Doctors
What type of primary care provider do you need?
It may be worthwhile to do some homework here to determine the type of PCP you need.
When starting your search, the first step is deciding what type of primary care provider best fits your needs. Do you need to find a family doctor, an internist or a general practitioner?
The differences can be important.
A family practice physician (family doctor) can treat patients of all ages. They are generalists who can treat a wide variety of conditions.[5]
An internist treats adults and specializes in the prevention, diagnosis and management of disease and chronic conditions.[6]
A general practice physician is much like family practice physicians and can treat patients of any gender or age. You might also find osteopaths (physicians that practice a type of alternative medicine with special focus on the musculoskeletal system) identifying themselves as general practice physicians.[7]
The term primary care provider can also refer to a nurse practitioner or a physician assistant, two titles you often see in the provider list in your health insurance member portal or listed on doctor's office and clinic websites.[8]
A nurse practitioner (NP) can have more responsibilities for administering patient care than a registered nurse (RN). Nurse practitioners can prescribe medication, examine patients, diagnose illnesses and provide treatment.[9]
In25 U.S. states and territories, nurse practitioners have "full practice authority." This means that they do not have to work under the supervision of a doctor to perform a range or healthcare services, from diagnosing patients to prescribing medications and implementing treatment plans. In the remaining states and territories, while NPs have more authority than RNs, they must have a doctor sign off on some patient-care decisions.[10]
A physician assistant (PA) also can diagnose illness, develop and manage treatment plans and prescribe medications. Physician assistants and nurse practitioners are very similar in practice, but there are two main differences:
PAs are educated in general medicine, which offers a comprehensive view of all aspects of medicine. NPs must choose a focus, such as pediatrics or women's health.
PA training uses a curriculum modeled on medical school education. NPs are trained in the advanced practice of nursing.
Depending on the life stages of members in your family, you may also want a pediatrician, obstetrician, gerontologist or other specialist that you see on a regular basis. We'll talk about them more later.
How to Find a New Doctor
Step 1: Ask for recommendations
Whichever type of primary care provider you decide is best for you, a good next step is to ask friends and colleagues for recommendations. Be sure to find out what they like and don't like about their provider and about the doctor's practice style and availability.[11]
Step 2: Check your insurer's website
After gathering some ideas from friends, see if any of their suggested providers are in your plan's network. You'll usually pay less out-of-pocket when you use in-network providers. Your insurance company's website will list its network's physicians. The website is also a good source of details about each doctor.
Information to look for in the website listing includes:
Do they have an office near your home or workplace?
Will their office hours work for you? Are they taking new patients?
Do they fit your gender preference (if you have one)?
What are their hospital affiliations?
Be sure to read the online bios to learn about their education, certifications and practice philosophies.[12]
Step 3: Double-check credentials
Much of this information can also be found with the Federation of State Medical Board DocInfo.org search function. You can find information on:[13]
State licenses
Board certifications in various specialties
Medical school and residency information
Basic information on malpractice suits or other disciplinary actions
Step 4: Check social media and patient ratings
A social media search may also offer insights into a doctor's philosophies and personality. There may be patient ratings on social media sites such as Facebook and LinkedIn.[14]
There are also a number of non-social-media websites that publish patient ratings information, including:[15]
These ratings might offer some insight. But like any public rating system, it's good to take those opinions with a grain of salt and do your own research. The Better Business Bureau also lists ratings and reviews and these include a verification process.[16]
Step 5: Arrange an interview
If possible, make an appointment for a phone interview with providers you're considering.
You may get a better idea of the doctor's personality and you can get some additional information:[17]
Do they reserve appointments for emergencies?
Can you ask questions via email?
Are they equipped for telehealth visits
Also, consider visiting their office. Is the waiting room clean and well maintained? Does the reception staff seem friendly and competent?
Don't discount the importance of liking and trusting your primary care doctor:
Research from Stanford University (2018) has shown that working with a physician that is both empathetic and competent (in other words, "nice") actually had a positive impact on health outcomes. The opposite was true when a physician was terse and/or appeared less competent.[18]
Plus, a positive relationship with your doctor may encourage you to be more trusting and honest about habits and symptoms, which could ultimately lead to more accurate diagnoses, treatment plans and overall better health outcomes.[19]
Combination Coverage Customized For You
Missing coverage for some healthcare services or have high out-of-pocket costs on your major medical plan? Increase coverage or benefits with additional health insurance products and add-ons.
Speak to a licensed agent today to learn more.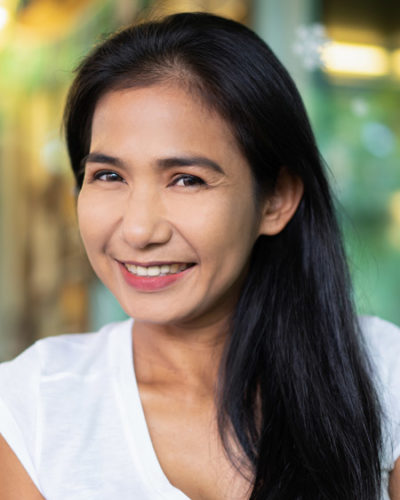 Beyond the Primary Care Provider
In addition to having a general primary care doctor, you might find that you sometimes need additional healthcare providers. For instance a/an:
Urologist or Gynecologist for adult reproductive healthcare
Obstetrician if you're starting a family
Pediatrician if you have children under age 21
Geriatrician for elder care
If you need to identify any of these types of practitioners, you can follow the same steps outlined for finding a primary care provider, in addition to getting a referral from your PCP if they provide one.
Urologist
Adult men over 40 should also see a urologist annually to screen for prostate cancer in addition to visiting their PCP. Urologists specialize in urinary tract health and the male reproductive system. You may also be referred to a urologist for conditions like enlarged prostate, urinary tract conditions, male infertility and sexual dysfunction.[20]
Gynecologist
Women 21 years and older should see a gynecologist either annually or as determined with your doctor. Your Gyn performs Pap smears, pelvic exams, prescribes birth control, screens for sexually transmitted diseases, and helps diagnose issues like endometriosis, uterine fibroids and polycystic ovary syndrome (PCOS).[21]
Obstetrician
If you are pregnant or are planning to start a family, you should start looking for an obstetrician. They provide surgical care for women during pregnancy and childbirth. They can also handle postnatal care.[22]
Most obstetricians are also gynecologists (for reasons that are probably obvious), so if starting a family is in the cards for you, it may make sense to find a single provider (OBGYN) that can perform both functions and see you through the entire journey, from pre-pregnancy to postnatal.[23]
Pediatrician
A pediatrician is a medical doctor who specializes in treating infants, children, and teens up to the age of 21.[24]
If possible, it's a good idea to start your search before a baby is born, between 28 and 34 weeks into your pregnancy.[25]
Having someone in place from day 1 is a good idea. A recent study found that babies who see the same doctor for their first six months are up to twice as likely to receive important health tests before they turn two years old.[26]
Geriatrician
A geriatrician specializes in diagnosing and treating age-related conditions such as dementia, osteoporosis, hearing and vision loss, osteoarthritis, frailty, and balance issues.[27]
They also occupy a critical role on your care team, coordinating what may be a complex set of drugs and treatments that older adults encounter as they are more likely to be dealing with multiple concurrent health conditions.[28]
If you're reaching retirement age, even if you're just beginning to deal with age-related health issues, it may be a good idea to look for a geriatrician in your area.
According to estimates from the American Society of Geriatrics, there are just over 6,900 certified geriatricians in the United States (2017), so the demand may challenge the supply in your area.[29] By comparison, 2017 numbers from the American Board of Pediatrics show there are more than 121,000 pediatricians in the U.S.[30]
Summary + Next Steps
Having a primary care physician means you have a "home base" for your healthcare needs. Finding the right doctor may take some extra time and effort, but for many people it is worth it to have a provider they like and trust. And it could even result in better health outcomes.
Identify the type of PCP you want to work with and any secondary providers you may want to bring into your care team, like a pediatrician or gynecologist.
Get recommendations from friends and colleagues and check to see if they're in your insurance's provider network.
Verify their background and professional credentials, including reading reviews and feedback provided on websites and social media.
Speak to them over the phone if possible to try to get a sense for how they'll interact with you during an appointment and gauge whether or not they'll be a good fit for you.